If you are looking for a quick refreshing escape near Mumbai, then we have found one to add in your travel bucket. The region northeast of Mumbai is one of the most forgotten remote areas which makes for a rustic rural experience. A typical open countryside – VIKRAMGAD is the perfect quaint little town near Mumbai for a quick getaway.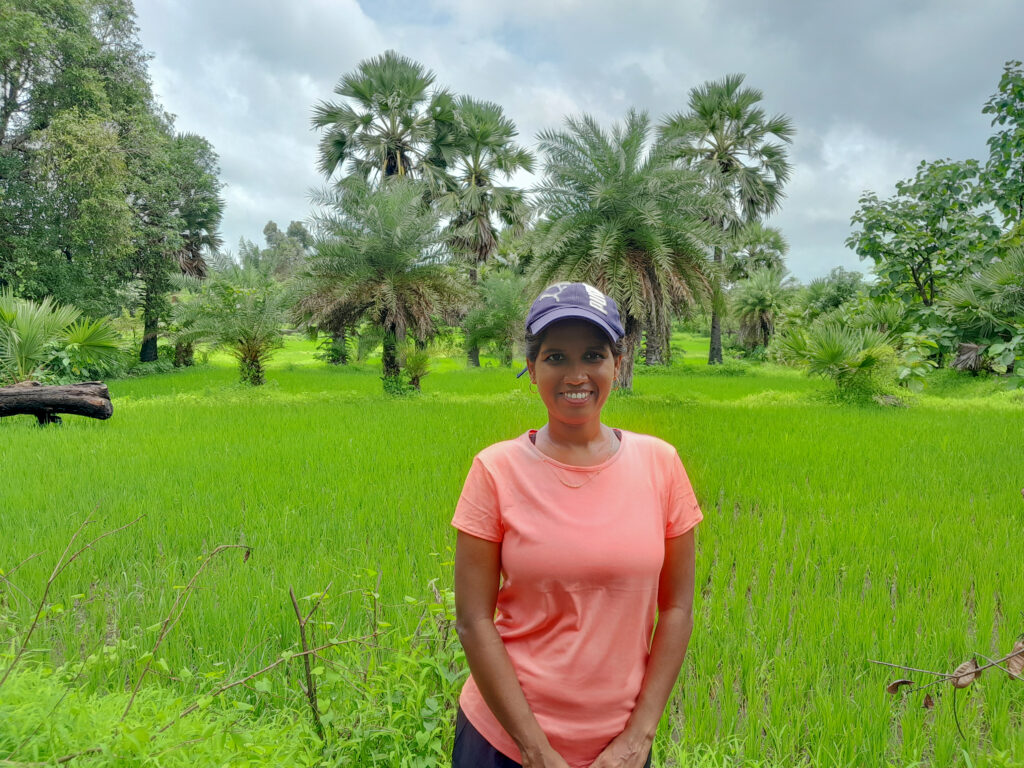 On the Mumbai-Ahmedabad highway, a diversion to the right from Manor takes you to the hinterland of Mumbai. The air becomes fresher and cleaner in this belt of Palghar district where the flavour of tribal kingdom is retained even today. Right from the moment you enter the road towards Vikramgad, an admiring beauty mesmerises you as you pass tiny hamlets and paddy fields.
The landscape comes alive in the rains with emerald green paddy fields. Several terrestrial birds fill the air with their calls. The best part is that one can halt and explore numerous paths alongside the river-beds and near the streams. The walking trails, tribal hamlets and farmlands are a sheer delight. Open teak dominated forest, grass and cultivation and forest stream make for a pretty monsoon landscape in Vikramgad.
Besides being a gateway to the rural villages, Vikramgad is a marketplace for the local peoples. From the market, there are several inland roads leading to the tribal villages waiting to be explored. We love staying in the villages, being a part of them and understanding their way of living.
We took an overnight halt at 'Majhe Gaon Vikramgad', an agro-tourism homestay run by Mr. Pradeep Patil. He has very meticulously used his property to convert it into 3 wooden cabins surrounded by various types of medicinal plants and trees that attract birds and butterflies. The location of the farm is very beautiful and serene with a river flowing in the backyard. We were treated to a freshly cooked meal that was quite homely and delicious.
Next day, it was a wonderfully peaceful village morning. We went for a walk to the nearby villages. The rural scenes were simply picture perfect and it looked like the scenery was plucked out of the pages of an illustrated storybook. The roadside plants were dotted with wild flowers. Butterflies had laid their tiny eggs while caterpillars were busy munching on the leaves preparing themselves for their transformation. A woman and her children were drawing water from a well. Men and women were working in the paddy fields. Some others were walking towards the forest to fetch firewood for their homes.
Best time to visit Vikramgad is after the rains between August to January. The monsoon showers change the landscape from semi-arid to lush green and winter is also quite pleasant to spend a cozy time by the river.