Surrounded by lush green mountains and valleys, colorful flowers, crisscrossing trails, Dhom Lake – a peaceful and silent lake is nestled in a beautiful village called 'Diksal' near Bhivpuri. A hike in monsoon makes for a picturesque nature-watch.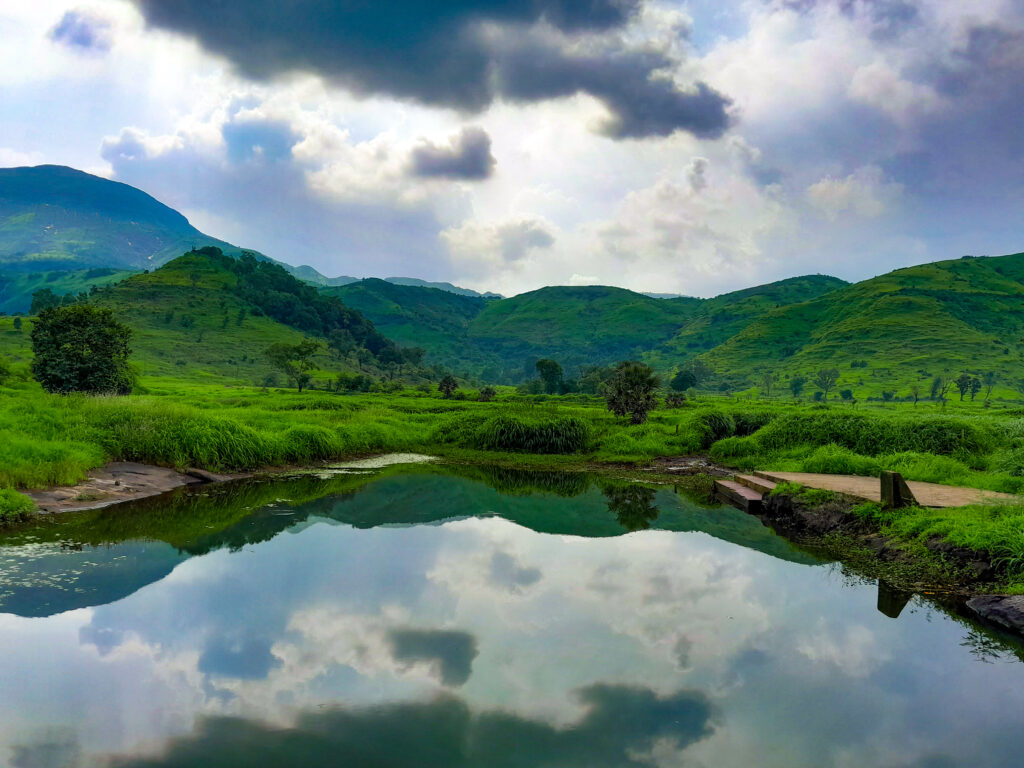 As we alight from the train on the deserted platform of Bhivpuri Road, we are greeted by meowing of a peacock. Bhivpuri is known for its famous tourist spot 'Bhivpuri Waterfall' which is thronged by tourists in large numbers on weekends. But our thirst of exploring some hidden village landed us in Diksal.
The village looked vivid with numerous paddy fields and plentiful foliage transformed the parched landscape into lush green. The hills were dotted with silvery cascades and the region around the lake provided a scenic view of the Matheran range.
We spent some time exploring the hidden trails of the region photographing butterflies and wildflowers. Small streams hurried merrily through the forest sprunging over the rocks in its way. Swishing away the flies, a herd of buffaloes moved through the green grass to wallow in the cool waters of the lake. A herdswoman sat on a rock overlooking the lake keeping a watch on her goats.
You can spend a day near the Dhom lake or go for a hike to some hamlet in the hills. There is also a trail which leads to a hidden waterfall. Locally, it is known as 'Diksal Waterfall'. The walk alongside Dhom lake to reach the waterfall is extremely beautiful with vast stretches of water.
If you are looking to spend some peaceful time in nature, then Diksal village is the perfect one day escape to freshen your dampen spirit.
HOW TO REACH-  Diksal is around 3 kilometers from Bhivpuri Road station. Walk towards Karjat road. As you cross the market area there is a right which goes to Diksal village. Ask the locals for directions